October 28, 2016
Featured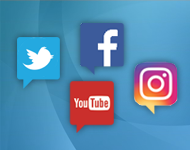 CTisus on Social Media
Follow us!
Facebook: @ctisus
Twitter: @ctisus
Instagram: @ctisus_radiology
YouTube: www.YouTube.com/ctisus
---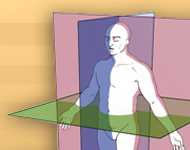 An atlas of axial images from the thoracic inlet to the pelvic outlet with labels for each anatomic structure. Also included is basic information about Hounsfield Units, as well as the standard visualization planes (axial, coronal and sagittal) used in MDCT.
Body CT: Back to Basics and Beyond is a CME program consisting of 30 state of the art lectures covering many of the most important topics in Body CT today. The program is certified by the Office of CME at Johns Hopkins Hospital for physician and radiologic technologist credits. An educational grant was provided by GE Healthcare in support of this activity. We hope you enjoy the program and appreciate any comments or suggestions for future editions. Click
here
to get more information about CME credits.
Other Credits
ARRT Category A CE credit is pending approval by the AHRA.
You can copy and paste the following RSS feed url into iTunes to subscribe to CME podcast:
http://www.ctisus.com/media/podcast/cme